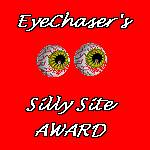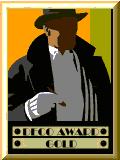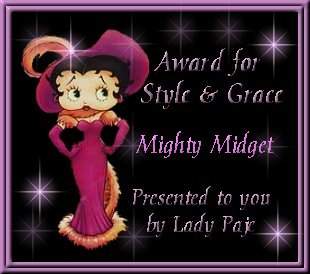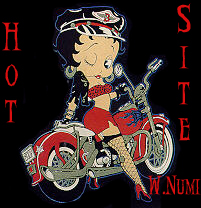 Visit their sites by clicking on the award!!!
---
Please Apply For My Site's Award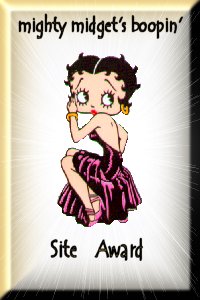 These are the requirements for this award. If you don't meet the requirments, don't apply!

1.No Adult Sites. Site content must be decent.
2.Site should be easy to navigate.
3.There must be no Under Constructions signs.
4.Loading time of pages should be taken into consideration.
5.The site MUST have a general theme about Betty Boop.
6.The site can not contain violence, bigotry, or hatred of any kind.

Fill Out The Form Below To Apply For The
/\/\ighty/\/\idget's Site Award